Presenters from the following Studios…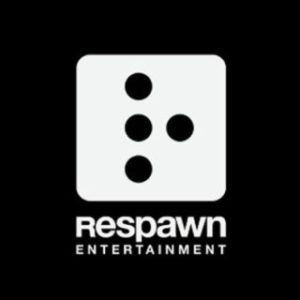 Respawn Entertainment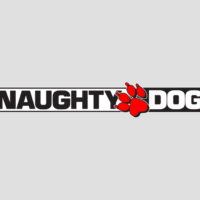 Naughty dog
Santa monica studio
Blind Squirrel
Rooster Teeth
Netflix
Decoy Games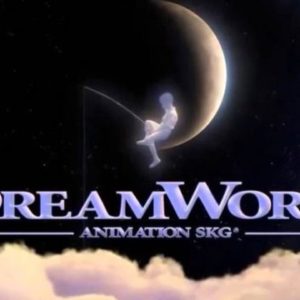 Dreamworks
Austin Arnett
Austin started in the industry in January 2011 at Respawn Entertainment. He's worked on Titanfall as a Mid-level Environment Artist, continued on to Titanfall 2 as a Senior Environment Artist and continued that work through 2016. His career expanded when he moved into more of an Environment/ Lighting role for Apex Legends. Currently Austin is a Principal Lighting Artist at Respawn Entertainment, developing for Apex legends.
Khalil and Ahmed Abdullah
Decoy Games is an indie game company founded by two technically talented brothers, who had no prior professional game development experience. They used their deep passion for video games and extensive imagination to start building their indie game studio.
Zhao Wang
Zhao is currently a Senior FX Artist at Dreamworks Animation, working on the film 'Boss Baby 2', taking care of complicated fx tasks like snow, water, explosion, fire, smoke, dust, etc. He worked on lots of cinematics at Blizzard like 'Diablo 4 – by tree they come', 'Overwatch 2, announcement', 'World of WarCraft – Safe Haven', 'Warcraft – Reforged', Overwatch Character Episodes, etc.
Jeff Merghart
Jeff has been in the indistry for quite a while with many roles, including Lead Visual Development artist, Character Designer and Animator. Jeff lives in San Diego, Ca with his beautiful Wife and two Daughters and collaborates with and freelances within the art and animation world. He started his career as an animator on An American Tail with Don Bluth-Sullivan Studios and has been professionally animating, character designing, concepting, boarding, layouting, directing, teaching, speaking, learning and loving his craft ever since!
Specialties: keeping the peace, digging holes, moving large/heavy objects, taking care of his lovely family and eating …stuff.
Marianne Hayden
With 15 years in the video game industry, Marianne Hayden is an experienced and proven cinematic and interactive-in-game-sequence animator, having contributed to shipping of every game in the Uncharted franchise and The Last of Us and The Last of Us: Part II, amongst others. Marianne is currently working on an unannounced project at Naughty Dog. She has two children and resides in Santa Monica, CA.
Troy Mishler
Troy has been in the games industry for over a decade as a 3D Environment Artist, Tester and Game Master. He's worked on games such as Everquest Next/Landmark, Everquest 2, Shadow of the Colossus Remake, and the recently Announced Demon Souls Remake and PS5 Launch Title. Troy has now transitioned from the games production realm to games education and is happily developing the next Generation of Game Artists at UIW as the Environment Productions Arts Instructor.
Anna Faryniarz
A recent graduate from UIW. She was an Animation Intern at PlayStation's San Diego Studio and is now a 3D Animator at Rooster Teeth working on RWBY.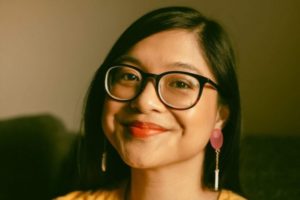 Kassandra Arevalo
Kassandra Arevalo is an Instructor of Animation with the UIW Animation & Game Design department. She previously was an animator with Immersed Games.
Raquel Kasprzyk
A narrative animator at Santa Monica Studios, and a graduate from UIW. She's worked on titles such as Death Stranding and Star Wars: Jedi Fallen Order.
Want to get into the Game and Film Industry?
Start by attending this free conference and hear industry professionals speak on matters of interest.
UIW is dedicated to quality education
Our 3D program has been around for 20 years and we plan to be around a lot longer than that. Learn from top talent in the industry which also have a passion to educate the next generation.
Results
Our students move on to work on industry recognized projects such as Star Wars Jedi: Fallen Order, Death Stranding and Marvel's Spiderman.
Schedule is posted below!

Character Concept and Design
Speaker: Jeff Merghart – Character Designer @ Netflix, Lead Concept Artist @ Blind Squirrel Games
Environment Art and Lighting in Games

by Austin Arnett – Principal Lighting Artist @ Respawn Entertainment

How to get into the Indie Dev Industry
by Khalil and Ahmed Abdullah – Lead Developers / Co-founders @ Decoy Games
CG VFX Production Workflow
by Zhao Wang – Senior FX(Houdini) Artist @ Dreamworks Animation
Former Senior FX(Houdini) Artist @ Blizzard Entertainment
Women in Animation
Kassandra Arevalo – Faculty @ University of the Incarnate Word
Anna Faryniarz – 3D Animator @ Rooster Teeth
Raquel Kasprzyk – Contract Narrative Animator @Santa Monica Studio
Marianne Hayden – Senior Story Animator @ Naughty Dog
In the life of an Animator
by Marianne Hayden – Senior Story Animator @ Naughty Dog
Frequently Asked Questions
What is this thing?
Upgrade 3D is a webinar/conference for high school students interested in the game and film industries as 3D Animators, Model and Texture Artists, Programmers for games and Production Management. We have invited professionals from those industries to come and speak on topics of interest.
The webinar is being put on by University of the Incarnate Word, a private university in San Antonio, TX.
Who's invited?
Junior and Senior High school students that are interested in pursuing education and work in the game and film industry.
How's the conference/summit work?
The webinar will be hosted on Zoom and running from 9:30am to 2:30pm on October 23rd, 2020.
You can see the presentation times and topics below.
Each session will be 40 minutes in length and there will be a 5 minute break between talks.
How many attendees are anticipated?
The last time we held something like this, we had over 300 attendees. Due to Covid-19, we are hosting this strictly in the online format through a Zoom webinar, so our 10 student per school limit has been lifted!
Is food provided?
Originally we were planning on meeting in person, in which case we would have provided pizza for lunch. Since we've transitioned to online, we are no longer providing lunch/food.
Wait, what about COVID-19?
Good question! We've transitioned to online only presentation through Zoom's Webinar service. You can register by clicking the Register Now link!
What topics will be covered?
Topics we will cover include but aren't limited to the following:
Film 3D Animation, modeling, concept, visual effects, Women in animation, and Indie development.
Will there be any talks for Educators?
Our original plans included presentations for Educators, but due to Covid-19 this is now longer the plan for this year's conference.
I have more questions!
Please use the Contact Us page so we can answer them!
That's not all folks.
As there are further developments and updates, we will be updating this web page. Please visit back periodically!