Presenters from the following Studios…
Rooster Teeth
PLaystation Studios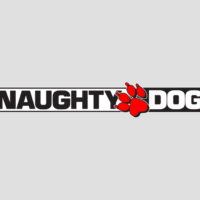 Naughty dog
Adam Watkins
Adam is the Profesor and Assistant Dean that has been pivotal in building the University of the Incarnate Word's 3D Program.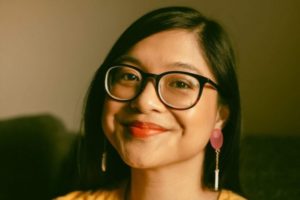 Kassandra Arevalo
Kassandra Arevalo is an Instructor of Animation with the UIW Animation & Game Design department. She previously was an animator with Immersed Games.
Troy Mishler
Troy has worked on games such as Everquest 2, Everquest Next, Shadow of the Colossus Remake, Demon Souls, and worked on Films like The Exodite. Troy is now an instructor at UIW as the Environment Productions Arts Instructor.
Want to get into the Game and Film Industry?
Start by attending this free conference and hear industry professionals speak on matters of interest.
UIW is dedicated to quality education
Our 3D program has been around for over 20 years and we plan to be around a lot longer than that. Learn from top talent in the industry which also have a passion to educate the next generation.
Results
Our students move on to work on industry recognized projects such as Star Wars Jedi: Fallen Order, Death Stranding and Marvel's Spiderman.
Schedule is posted below!

Student and Teacher Track 1
Student and Teacher Track 2
Student and Teacher Track 3
Track Activities:

Mini Convention Floor
Hands On Demonstration
Campus Tour
Educator Focused Session
Closing Remarks and Raffle
Frequently Asked Questions
What is this thing?
Upgrade 3D is a webinar/conference for high school students interested in the game and film industries as 3D Animators, Model and Texture Artists, Programmers for games and Production Management. We have invited professionals from those industries to come and speak on topics of interest.
The Seminar is being put on by University of the Incarnate Word, a private university in San Antonio, TX.
Who's invited?
Junior and Senior High school students that are interested in pursuing education and work in the game and film industry.
How's the conference/summit work?
The Event will be held both in person and online through Zoom. Normally we would be able to host 300 students in person. However, due to COVID-19 restrictions we will only be able to host 150 Students this year. Simultaneously, we will also be streaming this event through Zoom. Recording is not allowed.
In person check-in is from 8:30am – 9:15am. The event will begin at 9:15am and end at 2:00pm on Nov. 4th, 2022.
How many attendees are anticipated?
Pre-Covid times, we would have approximately 300 face to face attendees. In 2020 we were online only and we had over 700 guests from around the world! Last year we had 80 people that were face to face.
This year, we are hosting this as a hybrid event. We are restricted to 150 face to face attendees. So we will also be hosting this event through a Zoom webinar as well which has a much higher limit!
Is food provided?
Yes! Free of charge for in person attendees! If there are any special dietary needs, please bring what is needed.
Wait, what about COVID-19?
Good question! We've transitioned to a hybrid presentation. That means we will be hosting 150 Students in person in a room that would normally be hosting 300. We will also be hosting the event online through Zoom.
What topics will be covered?
Topics we will cover include but aren't limited to the following:
Film & Game production, 3D Animation, modeling, visual effects, and Indie development. There will also be a Teacher track for educators that are attending.
We will also have more activities than just listening to speakers this year! Check the schedule above for details.
Will there be any talks for Educators?
Yes! We will have another area for Educators to talk with University of the Incarnate Word Faculty during the event after Lunch.
I have more questions!
Please use the Contact Us page so we can answer them!
That's not all folks.
As there are further developments and updates, we will be updating this web page. Please visit back periodically!